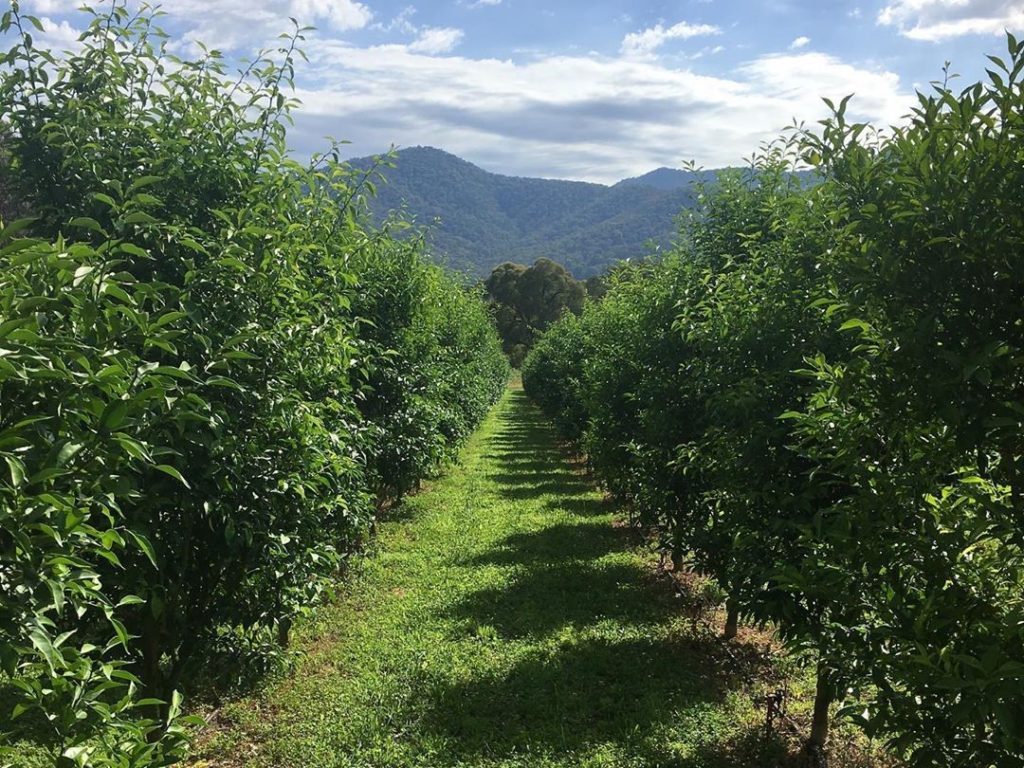 Mountain Yuzu is located on the foothills of the Australian Alps in North East Victoria. Our 20-acre property is located on the Ovens River close to Mt Buffalo in the Upper Ovens Valley with spectacular views of the snow-capped Australian Alps nearby.
This pristine environment with deep rich volcanic soils, hot dry summers and cold wet winters is similar to the mountain areas on the island of Shikoku in Japan where yuzu are mainly grown. With ample average natural rainfall of around 1,200 mm per year, this really is the ideal place to grow such a wonderful fruit.
Growing our fruit in the cool climate Alpine valleys of North East Victoria, we have far fewer problems with pests and diseases that can impact citrus grown in some of the more warmer and humid citrus growing regions around Australia.
Although we are not certified organic we do follow organic production principles closely with only minimal use of chemical fertilisers when deemed necessary for optimum tree health. All harsh pesticides and fungicides are strictly banned and not used on our orchards.
Our first 20 trees were planted in 2012 and we now have over 1,800 trees from 1 to 6 years of age. In 2014 we picked our first few Yuzu fruits and in 2016 our first commercial harvest was undertaken yielding some 300 kgs of high-quality cool climate Yuzu.
To our surprise, we harvested over 3 tonnes in 2018 and our production is expected to increase rapidly over the next few years as the younger trees reach maturity.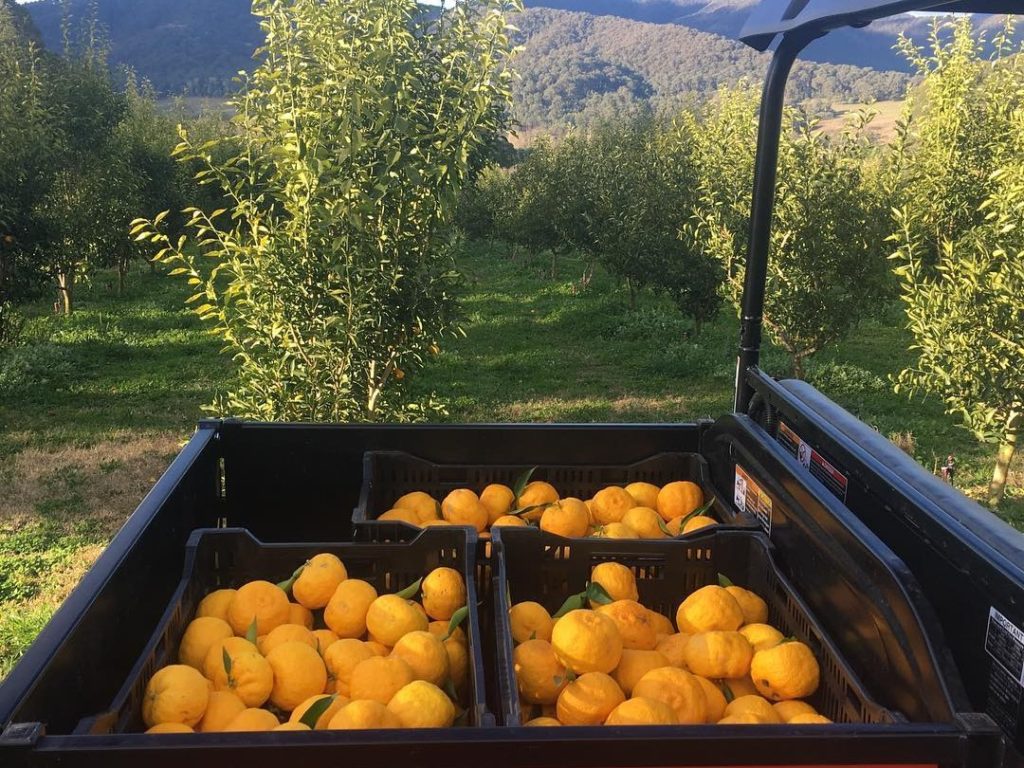 Although Yuzu is our passion, we also have small plantings of the speciality Italian culinary citrus Bergamot and Chinotto.
We also have small plantings of another highly prized Japanese citrus called Sudachi which is yet to bear any fruit, when it hopefully does it will be a very exciting day!